General Contact Information
COSL Canada is confident in seizing market opportunities to cope with future business challenges. We are always interested in establishing new relationships with forward thinking companies. Please feel free to contact us - we are always happy to answer your questions.
Corporate communications
We welcome questions from journalists; contact us through the information below.
Services and productions
For office locations and for services and sales related questions.
Supply chain
For current and prospective suppliers; contact us through the information below.
Other inquiries
For any and all other questions, please let us know.
Good communication with our customers is important to COSL Canada; we strive to assist our clients whenever they need us.
Alternatively, you can call us at 587.354.6480 and fax us at 403.452.9231.
For traditional mail, please mail to:
COSL Canada Ltd.
Suite 1515 - 840 7th Ave. S.W.
Calgary AB T2P 3G2
Canadian Head Office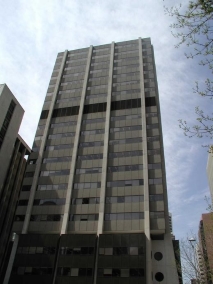 COSL Canada Ltd.
Suite 1515 - 840 7th Ave. S.W.
Calgary AB T2P 3G2
Phone: 587.354.6480
Fax: 403.452.9231
E-mail:
info@coslcanada.com
China
P.O. Box 232, Beijing
China, 101149
Phone: 86.10.845.22840
Fax: 86.10.845.22131
USA
10777 Westheimer Road,
Suite 169 Houston, Texas 77042
Phone: 713.784.8598
Fax: 713.784.9197
Mexico
Calle San Roman No.100
Planta Baja Col. San Joaquin Cd. Del
Carmen, Campeche, C.P 24190
Phone: 52.938.1181.287
Fax: 52.938.1181.288 ext 30
Norway
Vestre Svanholmen 4,4313 Sandnes
(P.O.Box 34,4064 Stavanger, Norway)
Phone: 47.5195.0904
Fax: 47.5195.0901