COSL Canada Ltd. ("COSL Canada") is committed to protecting your privacy. We use the information we collect about you to facilitate the provision of our services and to provide you with a more personalized experience. We have created this Privacy Policy in order to demonstrate our firm commitment to protecting the privacy of all of our website users.
We are also careful to ensure that information is used responsibly, and only for the purposes for which it is provided.

This Privacy Policy is intended to comply with the federal government's privacy legislation, the Personal Information Protection and Electronic Documents Act, as well as Alberta's Personal Information Protection Act. We want you to understand how and under what circumstances your personal information is collected, used and disclosed, as well as what COSL Canada is doing to ensure that your information is used according to good business practices and is protected accordingly.

PLEASE NOTE: YOU MUST BE AT LEAST 18 YEARS OF AGE TO SEND US YOUR PERSONAL INFORMATION. WE DO NOT INTENTIONALLY COLLECT PERSONAL INFORMATION OF PERSONS UNDER 18 YEARS OF AGE. IF YOU ARE UNDER 18 YEARS OF AGE AND WISH TO USE THIS WEBSITE IN ANY WAY WHICH REQUIRES YOU TO SUBMIT YOUR PERSONAL INFORMATION, PLEASE HAVE YOUR PARENT OR LEGAL GUARDIAN DO SO ON YOUR BEHALF.
What is Personal Information?
Personal information is information that identifies you as an individual. It includes information such as your name, address, telephone number, birth date, social insurance number, email address and financial information.

The information we may collect or obtain includes but may not be limited to:
• Your name, email address, mailing address, and telephone number.
Personal Information Collection and Use by COSL Canada
When you submit a request or electronically pass information to COSL Canada, you may be asked to provide your personal information (including name, address, telephone number and email address). We collect your personal information in order to
• contact you
• respond to requests and questions submitted by you
• process and administer any applications, including employment applications, submitted by you
• understand your needs and preferences
• better provide our services
• meet statutory or legal obligations.

In all circumstances we try to limit our collection of personal information to only those items that are necessary in order for us to provide the best service to you.

COSL Canada does not collect personal information about you without your knowledge and consent.
Personal Information Disclosure by COSL Canada
We will not disclose your personal information to third parties without your consent to do so. COSL Canada reserves the right to disclose personal information if required to do so by law or in the good faith belief that such action is reasonably necessary to comply with legal process, respond to claims or to protect the rights, property or safety of COSL Canada, its customers or the public.
When Do We Share Your Personal Information
There are some circumstances where we may share some personal information about our users with a third party. For example:

1. COSL Canada may disclose collected and other aggregated, non-personally-identifiable information to interested third parties to assist us and those third parties in understanding the usage, viewing, and demographic patterns for certain services offered by COSL Canada. COSL Canada will not disclose your identifiable personal information such as your name or email but may disclose other non-personally-identifiable information such as the type of internet browser or the website from which you linked to this website.

2. Your personal information may be disclosed to a company or individual employed by COSL Canada to perform functions on our behalf such as market research, target marketing, data processing or document retention. Any such disclosure of your personal information is made on a strictly confidential basis, and the information is to be used only for the purpose for which it was shared. COSL Canada ensures that the company or individual adheres to this Privacy Policy.

3. Subject to applicable regulations, we may disclose your personal information to a government agency, court, or law enforcement personnel.
Personal Information Protection by COSL Canada
We recognize our obligations to protect personal information. We have therefore made arrangements to secure against the unauthorized access, collection, use, disclosure, copying, modification and disposal of personal information.

COSL Canada considers personal information provided by you to be private and confidential and accordingly we treat it with care.
Storage of Personal Information
In order to better provide our services to you, your personal information may be transferred outside of Canada for storage and processing. For example, our servers or service providers may from time to time be located in a country outside of Canada. Personal information is subject to the laws of the country where it is stored. However, we will continue to take steps to ensure that your personal information is protected. If you have any concerns in this regard, please contact us as set out below.
Consent to Use of Personal Information
By submitting personal information to COSL Canada, you acknowledge and agree that you have consented to the collection, use and disclosure practices set out in this Privacy Policy as they relate to your personal information. You may withdraw your consent at any time by contacting COSL Canada as set out below.
Accessing, Correcting or Updating Your Personal Information
At any time, you may request that we correct or update your personal information by contacting COSL Canada as set out below. COSL Canada will use reasonable efforts to ensure that your personal information is accurate and current.
Contacting COSL Canada
If you have any requests, questions or comments about your personal information or this Privacy Policy, you may contact us in one of the following ways:

By email: YuBoyuan@coslcanada.com

By mail: COSL Canada Ltd
Suite 1515 - 840 7th Ave. S.W.
Calgary AB T2P 3G2
Attention: Bo Yuan Yu

By telephone: (587) 354-6480

This Privacy Policy may be changed from time to time without notice. Revisions will be posted on COSL Canada's website at http://www.coslcanada.com. This Privacy Policy is dated February 1st 2015.
Canadian Head Office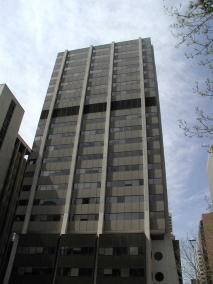 Suite 1900 - 500 Centre St. SE
Calgary AB T2G 1A6
Phone: 587.354.6480
Fax: 403.452.9231
E-mail:
info@coslcanada.com
China
P.O. Box 232, Beijing
China, 101149
Phone: 86.10.845.22840
Fax: 86.10.845.22131
USA
10777 Westheimer Road,
Suite 169 Houston, Texas 77042
Phone: 713.784.8598
Fax: 713.784.9197
Mexico
Calle San Roman No.100
Planta Baja Col. San Joaquin Cd. Del
Carmen, Campeche, C.P 24190
Phone: 52.938.1181.287
Fax: 52.938.1181.288 ext 30
Norway
Vestre Svanholmen 4,4313 Sandnes
(P.O.Box 34,4064 Stavanger, Norway)
Phone: 47.5195.0904
Fax: 47.5195.0901