Who We Are
COSL Canada Ltd. (COSL Canada) is a subsidiary of China Oilfield Services Limited (COSL). Established in Canada in July 2013, COSL Canada provides services to Western Canadian Sedimentary Basin companies.
COSL Canada benefits from its parent company COSL which originates in China. COSL is branching out to Western Canada to further accommodate other countries with its high quality oilfield services in the oil and gas industry.
What We Do
COSL Canada is committed to competitively offering services and developing relationships with clients.
Our short-term goal is to establish a credible oilfield service company in the Canadian industry. Our long-term goal is centered on building COSL Canada up to become one of the top service providers in Western Canada.
COSL Canada focuses on establishing a systematic and efficient management system to govern Quality, Health, Safety, Environment (QHSE) and ensure QHSE in all operation activities.
Canadian Head Office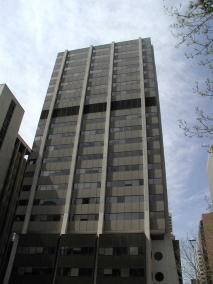 COSL Canada Ltd.
Suite 1900 - 500 Centre St. SE
Calgary AB T2G 1A6
Phone: 587.354.6480
Fax: 403.452.9231
E-mail:
info@coslcanada.com