COSL is an all-round onshore and offshore oilfield services company that possesses a comparatively complete service chain and covers every phase of oil and gas exploration, development, and production.
Integrated services
With the support of COSL HQ in China, COSL Canada has become one of the few integrated oilfield services providers that can provide integrated and turnkey services to customers in Canada. With a reliable guarantee of experienced elite staff, COSL is capable of providing integrated services for drilling design, budget planning, field operations and well completion reporting, site surveying, towing, positioning, drilling, cementing, mud servicing, wire-line logging, directional drilling, mud logging, well completion servicing, acid and fracture servicing, EOR, well testing, coring, ROV, fishing, communicating, and other industry-related tasks, all of which are designed to effectively control risk factors and costs and enable COSL to successfully satisfy clients time-sensitivity and cost-reduction requirements. A partial list of COSL's past clients, both domestic and international include CNOOC, Petro China, Sinopec, Devon Energy, Prime Line, ENI, Husky Oil and Roc Oil.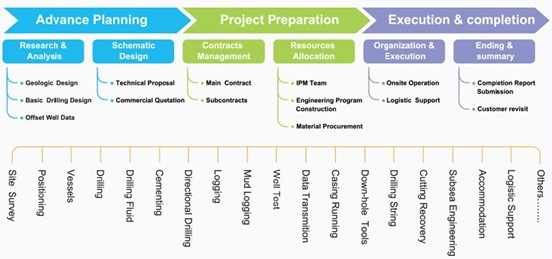 Remote technical support
COSL Canada has expert remote technical support. We can provide quick solutions and avoid future problems through our informed decisions to bring you the best possible service.
We have a number of onsite interpretation engineers and experts engaged in reservoir performance analysis, production prediction, reservoir evaluation, integrated geological study and cement bond evaluation etc., as well as advanced data processing and interpretation software and hardware equipments.
Wireline Logging Services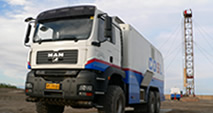 Oil Tool Services
Include on-site NDT service, drilling tools NDT, downhole tools disassembling and assembling; OCTG thread processing, BOP repair and installation, tubing cleaning and pressure test, oil tolls renting etc.