COSL Canada takes advantage in performing corporate social responsibility. We nurture staff development, emphasized on caring, so as to facilitate growth of both our staff and company.
How to apply?
If you are looking for a team and a company with a vision that goes beyond oilfield services and strives to build better science and energy future, then we should talk.
To submit your resume electronically, please send it to
Or alternatively, you can fax us at 403.452.9231. For good old-fashioned snail mail, please mail to:
Suite 1900 - 500 Centre St. SE
Calgary AB T2G 1A6
Current positions
COSL Canada has many values that it is proud to uphold. We recruit those who will respectfully abide and uphold our values proudly. We look for those who are ambitious, hardworking and fit into our environment with ease.
Canadian Head Office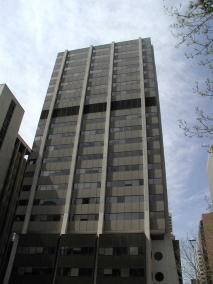 COSL Canada Ltd.
Suite 1900 - 500 Centre St. SE
Calgary AB T2G 1A6
Phone: 587.354.6480
Fax: 403.452.9231
E-mail:
info@coslcanada.com
China
P.O. Box 232, Beijing
China, 101149
Phone: 86.10.845.22840
Fax: 86.10.845.22131
USA
10777 Westheimer Road,
Suite 169 Houston, Texas 77042
Phone: 713.784.8598
Fax: 713.784.9197
Mexico
Calle San Roman No.100
Planta Baja Col. San Joaquin Cd. Del
Carmen, Campeche, C.P 24190
Phone: 52.938.1181.287
Fax: 52.938.1181.288 ext 30
Norway
Vestre Svanholmen 4,4313 Sandnes
(P.O.Box 34,4064 Stavanger, Norway)
Phone: 47.5195.0904
Fax: 47.5195.0901