COSL Canada provides customers with stable production services, enhanced recovery technology, integration services. It also has matured reservoir information study, stimulation solution design, operation capacity and design and manufacturing of completion tools.
Drilling and workover services
With a drilling and work over operation team of more than 2,000 staffs, 20 years of drilling experiences in wellhead platforms and expertise of engineers from site operators to operation managers, we manage dozens of drilling / work over rigs in China and overseas. We have large-scale equipment such as modular drilling rigs, drilling and work over machines and liftboats. We can provide customers with drilling and completion and work over operations and design and construction services of well completion.
Completion services
PSD analysis and sand control method, Screen selection & operation optimization, Sand control prediction & evaluation, Feasibility study of completion proposal, Completion design of ODP program, Surface equipment & personnel services, Operation management & implementation, Design and optimization of completion, Completion engineer and supervision service, Equipment, material and personnel services, Supply integrated of completion and sand control services.
Fracture technique
Integral fracturing technique in low permeability reservoir fracture height control technique, Second prop pant adding technique, Horizontal well fracture design technique, Low and ultra low permeability reservoir fracture technique, Water control fracture technique, Sand control fracture technique, Unconsolidated reservoir fracture technique, Post-fracturing evaluating technology.
Multi-component thermal fluid thermal recovery technology
By using the rocket engine high-pressure combustion jet mechanism, the injected fuel (diesel or gas) and air will be set on fire in the combustion chamber to produce high-temperature and high-pressure mixed gas which vaporizes the water, generating the multi-component thermal fluid including hot water/steam, N2 and CO2.
Multi-component thermal fluid supporting process technology
Offshore multi-component thermal fluid supporting process technology
Thermal recovery numerical simulation & injection-production parameter
Offshore hear-injection annulus heat isolation technology
Offshore multi-component thermal fluid wellbore thermal parameter
Offshore thermal recovery chemical simulation technology
High-temperature corrosion prevention technology
Other enhanced recovery technology
Acidizing technology, hydrochloric acid/mud acid acidizing technology, fluoboric acidizing technology, multi-hydrogen acid acidizing technology, minitype acid fracturing technology, horizontal well layered acidizing technology, nitrogen foam diverter acidizing technology, chemical diverter acidizing technology, foam acid incr easing energy acidizing technology, coiled tubing acid-washing technology.
Jack-up accommodation services
The usable deck area is about 800 square meters, used to display all kinds of equipments and support a variety of operating, such as fracturing, acidizing, thermal recovery, extending test and drilling & work over. The vertical speed for achieve rapid movements can reach 0.9 m/min. There are three main propellers and one bow thruster on each platform, which can berth or leave quickly, sail into complex landform area for operation. Each platform has one main crane of 180 tons and one auxiliary lift of 35 tons, which can be used in work over rig moving and all kinds of engineering installation. HYSY901 & HYSY902 can provide accommodation for 150 people with high-quality logistics services for customers.
Manufacture and Sales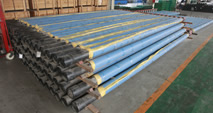 Completion Tools and Screens
We engaged in the research and development, manufacturing...
Canadian Head Office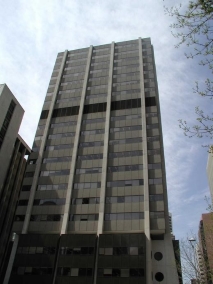 COSL Canada Ltd.
Suite 1900 - 500 Centre St. SE
Calgary AB T2G 1A6
Phone: 587.354.6480
Fax: 403.452.9231
E-mail:
info@coslcanada.com