COSL Canada is a subsidiary of China Oilfield Services Limited (COSL). The governance structure of COSL not only includes those set out in the Corporate Governance Code of Hong Kong Stock Exchange, the PRC Company Ordinance and the Articles of Association of the Company, but also our more stricter and self-established standards.
The articles of association
Articles of Association contain, as per required by the Company Laws, provisions on the company name, address, business scope, operation management structure, etc. This is the essential written document detailing a company's organization and its scope of activities. Articles of Association, as a company's constitution, sets out the rules under which the company's organization and activities are being conducted. It is crucial for a company's establishment and operation. It is the foundation for a company's establishment, and the spirit for a company to live in.
Download Articles of Association of COSL Here
Board of directors
Board of Directors:Board of Directors: The company has 2 executive directors, 2 non-executive directors,3 independent non-executive directors.
General meeting
This set of rules is promulgated in accordance with the Company Laws of the People's Republic of China "Company Laws", Statutory Rules for Shareholder Meetings for Listing Companies issued by China Securities Regulatory Commission, Articles of Associations of China Oilfield Services Limited "Articles of Association" and other relevant laws and regulations to ensure smooth hosting of the Company''s shareholder meetings, legitimacy of the calling, hosting of shareholder meetings, procedures regarding meeting resolutions, enhance efficiency of shareholder meetings and protect legal rights of shareholders.
Board of supervisors
COSL's board of supervisors has three members. Ms. Zhang Zhaoshan, as the Chairman of the Board of Supervisors. Mr. Wang Zhile as the Independent Supervisor, and Mr. Li Zhi as an Employee Supervisor
Canadian Head Office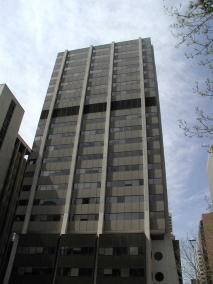 COSL Canada Ltd.
Suite 1900 - 500 Centre St. SE
Calgary AB T2G 1A6
Phone: 587.354.6480
Fax: 403.452.9231
E-mail:
info@coslcanada.com